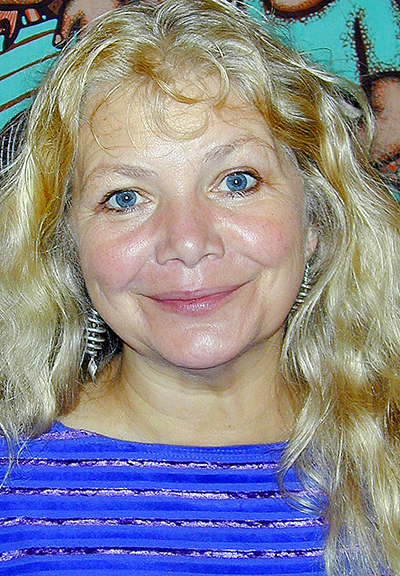 ONE GOLDEN ANGEL - THE NAME
Maureen often struggled to remember the passwords she created when re-visiting a website, and frequently had to invent new ones. One day, after several failed attempts to recall a password, she smiled as she told me she had just created a new one called 'One Golden Angel'. Later, towards the end of her life, when cancer and multiple strokes left her unable to speak and barely write, I sat beside her at the computer and went through a list of possibilities for a particular website. 'One Golden Angel' turned out to be the password, and her brave attempts to write it down were the last words she wrote!
The password sprang to mind again when contemplating names for her Memorial Charity, and I couldn't imagine anything more fitting. She was, is, and always will be, my One Golden Angel!
Click HERE for more about Maureen.
DEFINITIONS OF ANGEL:
A benevolent celestial being that acts as an intermediary between Heaven and Earth. A spiritual being that serves especially as a messenger from God or as a guardian of human beings.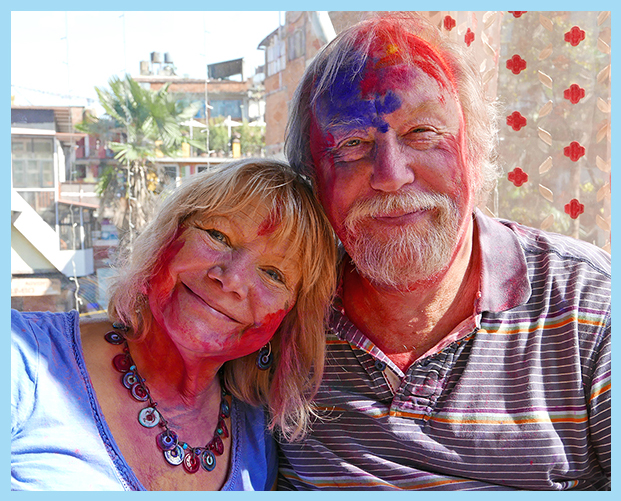 Our wonderful last holiday together celebrating the Holi Festival in Kathmandu in March 2015.
The Turkish airliner we were due to fly home on crash-landed on the runway closing Kathmandu Airport for 4 days, during which time Maureen ran out of essential medication. This resulted in a stroke at Istanbul airport on the journey home, and predisposed her to others. Back in the UK we discovered her cancer had returned. She courageously began a second course of chemotherapy in late June, and it was this that triggered the two devastating strokes that eventually claimed her life on 30th October 2015.